Classic Compostable Teabags

plastic-free whole-leaf teabags to minimize your footprint
Calming Chamomile
Classic Teabags | Herbal
A gentle hum infuses a waving sea of golden crowns. Stalks nod and soon buoy upward again, as their happy guests drift on under the warm sun.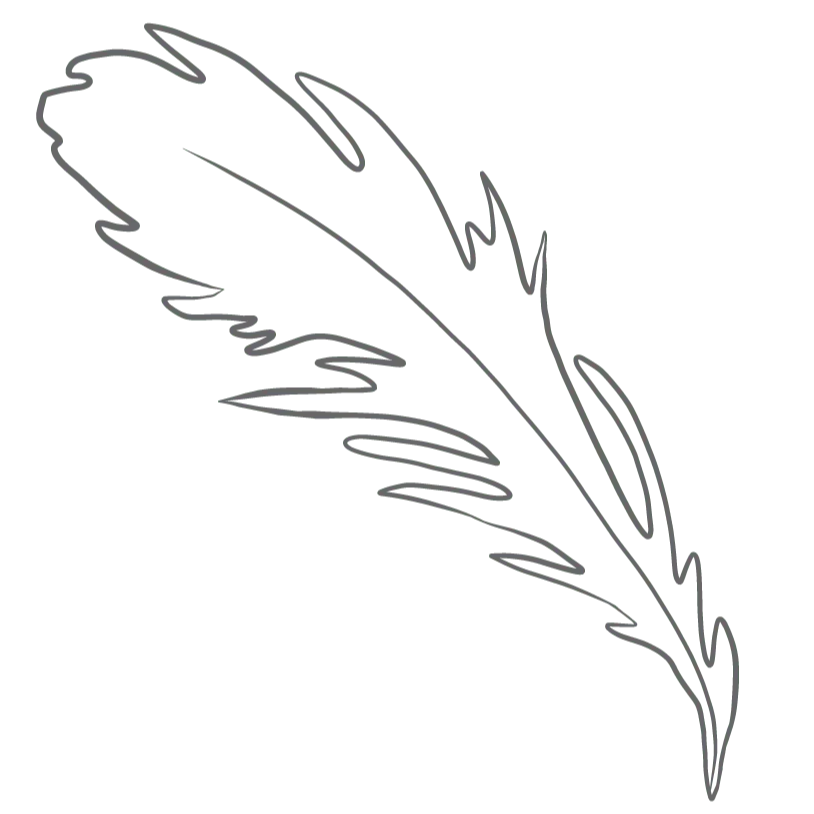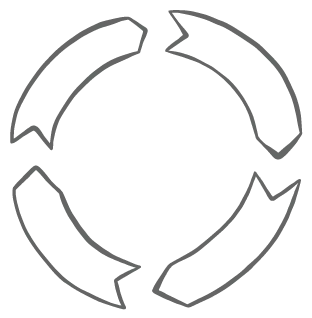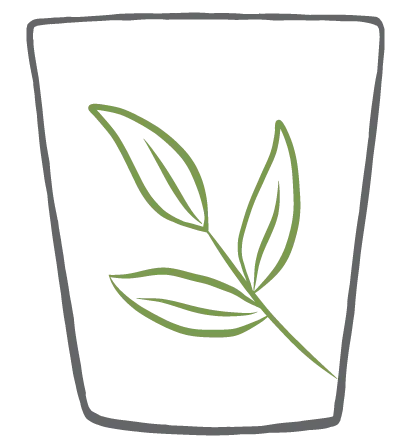 AROMA: Soft & herbaceous
PALATE: Apple-like elegance
MOOD: Calm
Full of the goodness of whole flower heads to bring calm & balance to your day.
Chamomile
CAFFEINE-FREE
BLEND NO. 2219
*Please note, our 100 count Classic Teabag boxes have not yet transitioned to home compostable envelopes.
Creating the Universal Language for Aroma
Why is it so difficult to articulate what we are smelling?
The Art: Right Brain
"Aroma is a powerful trigger of memory; a brief whiff can create vivid, potent images in our mind, associated with a confluence of recollections." - Lana Sutherland | CEO, TEALEAVES
Exploring the relationship between aroma and mood, each blend is crafted in homage to a unique scent memory. The mood of Calming Chamomile is Calm.
The Science: Left Brain
Utilizing headspace gas chromatography to index scent molecules in our blends, and applying Microsoft's Principles of Inclusive Design to create codified data visualization, we created the first iteration of the Language of Aroma.
Discover our right and left-brained approach to articulate this ever elusive sense: LanguageOfAroma.com
Our Classic teabags use a renewable and sustainable material called Polyactic Acid (PLA), made from corn starch.
With 11 varietals to choose from, we hope you find peace in a teacup.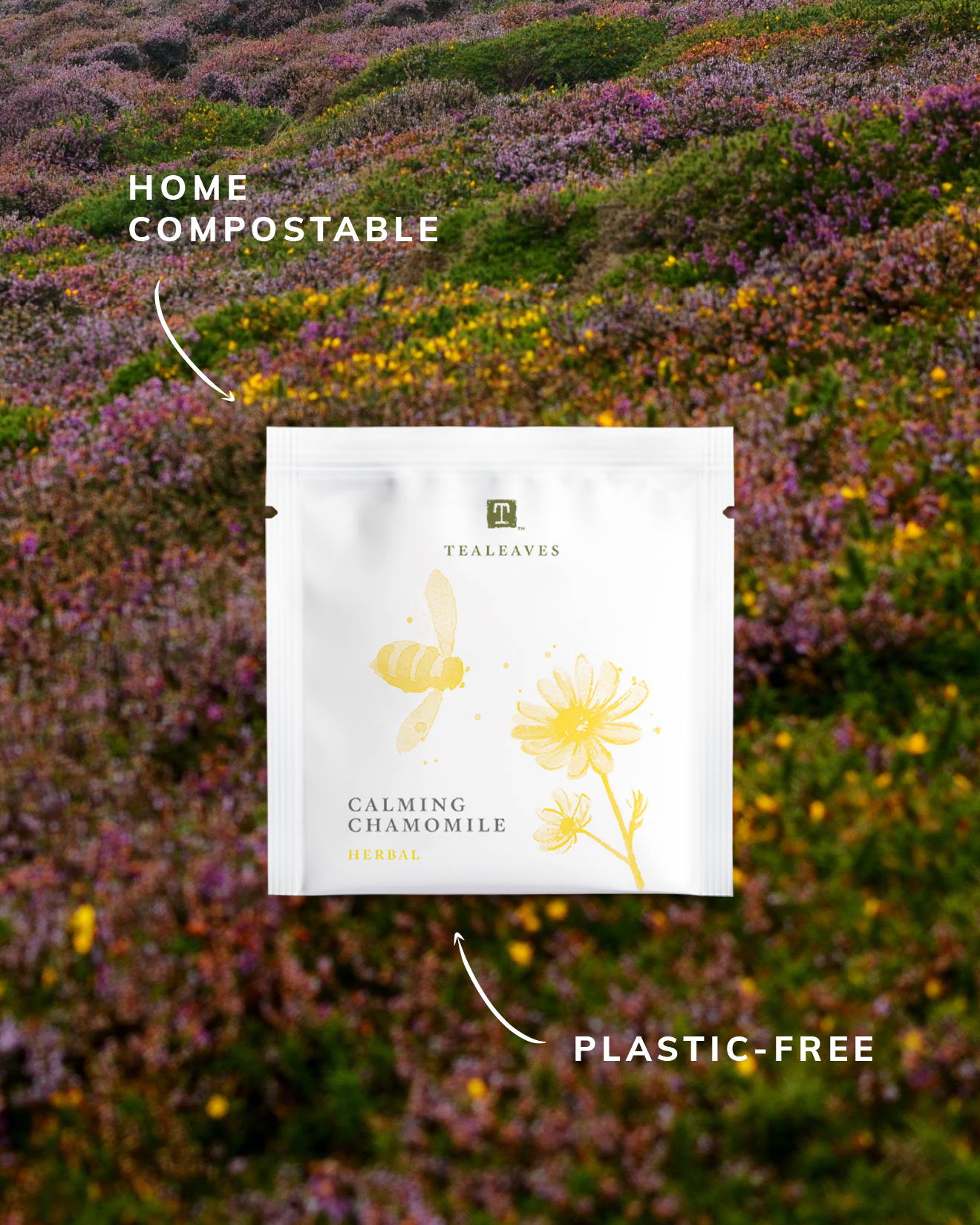 Better Than Biodegradable
Each teabag is home compostable, leaving no trace behind. The envelopes are made from NatureFlex, a material comprised of renewable woodpulp which breaks down in the compost along with the sachet.

---
The entire product is home compostable! This means that it can fully break down within a short period of time without the support of a commercial facility, providing a truly sustainable life cycle.
WHAT'S WRONG WITH BIODEGRADABLE?

Other options on the market, such as 'biodegradable' or 'industrial compostable' packaging, are not as sustainable because they require a commercial facility to be composted. These facilities are often inaccessible and therefore the products typically end up in landfills. These options do not provide a zero-waste experience where the entire product can be disposed of in your home compost bin.
Please note, our 100 count Classic Teabag boxes have not yet transitioned to home compostable envelopes, but will as soon as we move through existing inventory.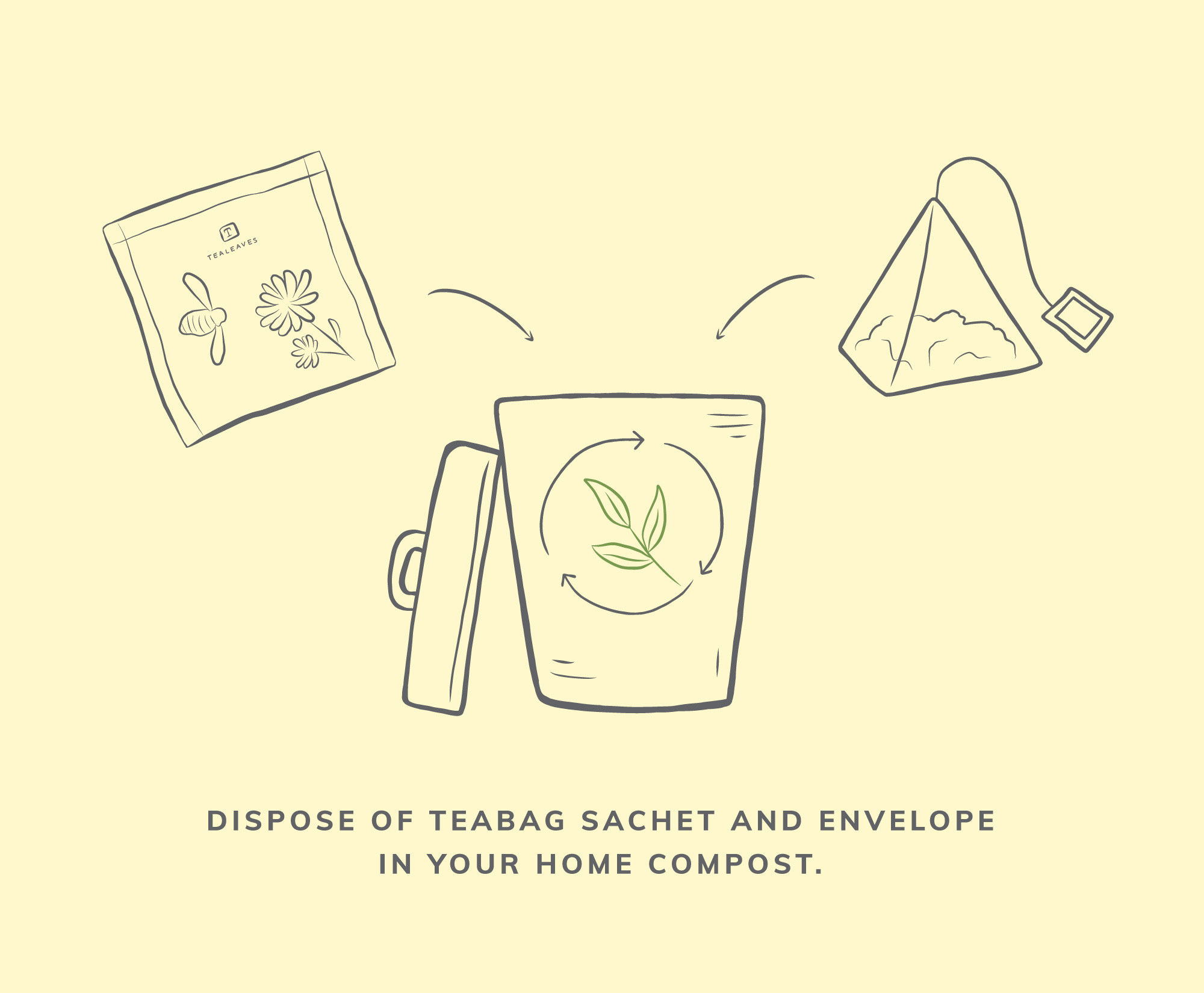 We wanted to make being environmentally friendly as easy as possible for you! You can discard this product in your backyard compost or in your food bin collected by your municipality. You can rest easy knowing your teabags won't end up in the landfill.
MAKE THE PERFECT CUP OF TEA

Customer Reviews
Write a Review
Ask a Question
Filter Reviews:
chamomile tea
flavor
packaging
teas
experience
everything
home
travels
individual
vacation
03/29/2021
Nora M.

United States
Very soothing! Worth every penny!
Have tried chamomile from almost everywhere and this is the only one I will buy again! The individual wrapped packaging makes it easy for daily use, travels, etc... The flavor is so rich! Recommend for a claiming experience!
02/14/2021
Erick B.

United States
01/17/2021
Jen

United States
A nice chamomile.
Very nice. There is a soothing and naturally, mildly sweet flavor to this chamomile. I have a loose leaf organic German chamomile at home from another company, it is less flavorful and less smooth (almost bitter). In comparison, this tealeaves chamomile is noticeably smooth and sweet/flavorful. The tealeaves flavor and tea quality is superb. The packaging however could use improvement. The packaging on the individually wrapped bulk classic tea bags are compostable (I think) and as such do not look and feel as high quality on the outside as the signature tea bags. If ordering in bulk, prepare for some of your tea bags to be crinkled; the bags come in one big box and some get wrinkled. Quality of flavor and tea is still outstanding, it's just the look.
Each TEALEAVES Classic tea bag is plastic free and home compostable, leaving no trace.
What are the tea bags made of? How are the tea bags made? The home compostable sachet (tea bag) is built with 100% plant-based material, Polylactic Acid (PLA), derived from corn. It allows for optimal infusion and flavor and can be discarded with your food waste or put into your home compost. Consciously crafted inside and out, the outer overwrap is there to keep all of the natural flavors of the tea inside the sachet until you are ready to brew it. But don't worry, the outer envelope is also fully home compostable! We chose NatureFlex, a backyard compostable renewable material, made from renewable woodpulp.
Compared to an estimated 100 - 500 years for petroleum-based plastics, these envelopes will take only a few months to break down in your home compost! For moments when you need the convenience of a full-flavored teabag that's better than biodegradable tea bags, you'll no longer need to ponder the question, "Are tea bags compostable?". We've got you covered, by design.