Classic Compostable Teabags

plastic-free whole-leaf teabags to minimize your footprint
Daily Rituals of Aroma Sampler
Classic Teabags | Assorted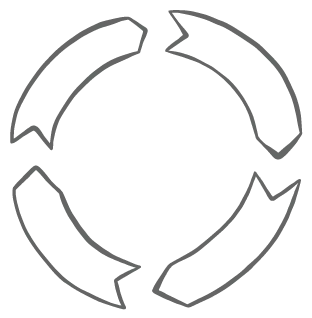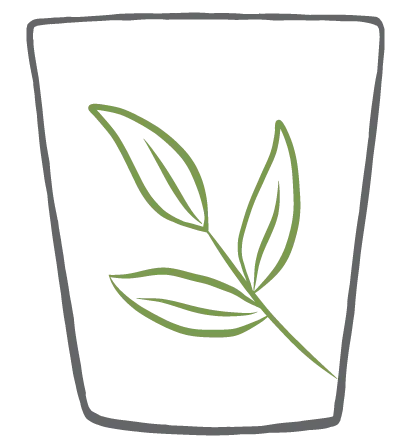 This collection features 11 delicious blends.
Floral Jasmine, Health & Well-Being, Passionate Pear, English Breakfast, Imperial Earl Grey, Orange Pekoe, Purely Peppermint, Calming Chamomile, Mountain Berry, Harmony, Decaf English Breakfast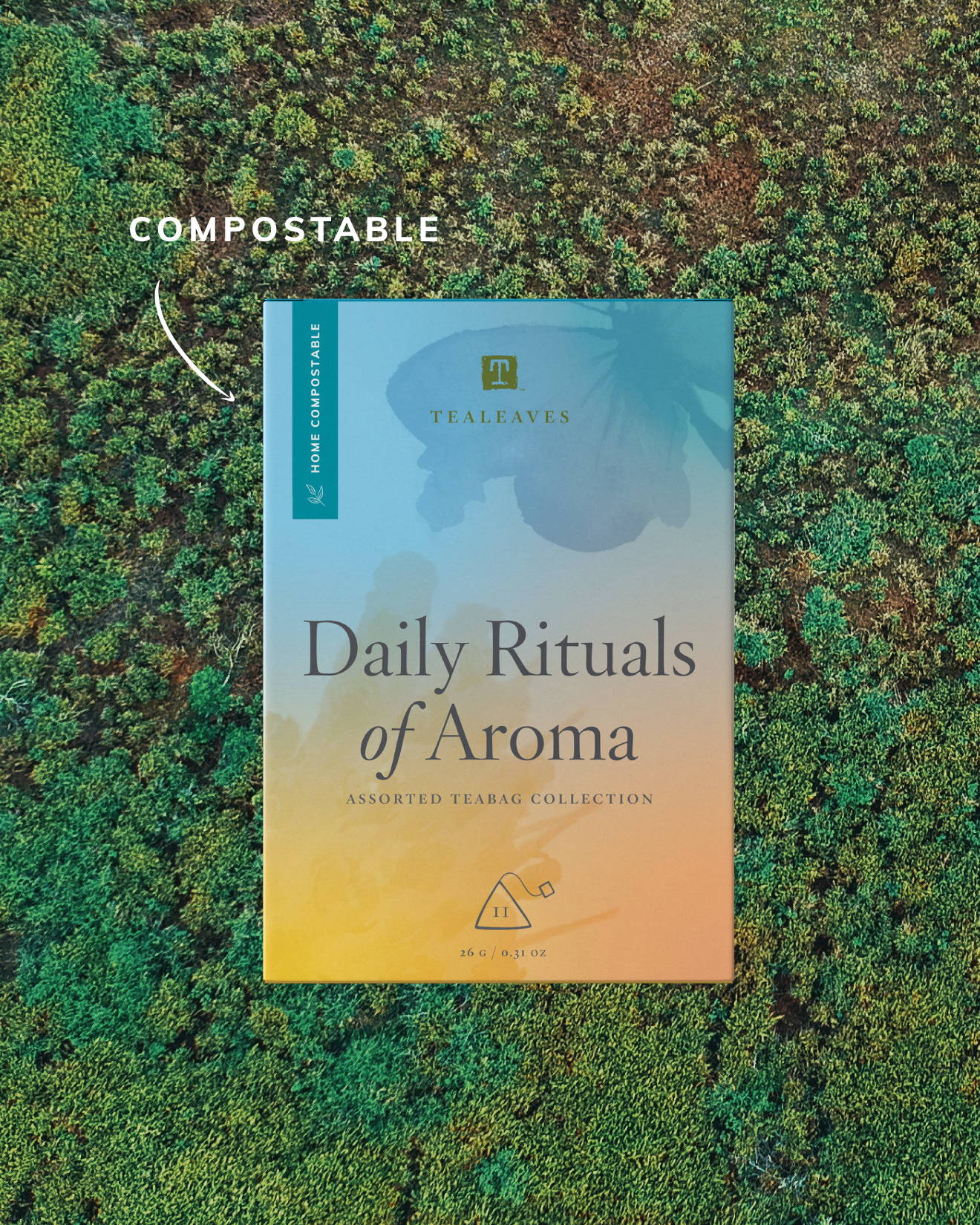 Better Than Biodegradable
Each plastic-free teabag is home compostable, leaving no trace behind. The envelopes are made from NatureFlex, a material comprised of renewable woodpulp which breaks down in the compost along with the sachet.

---
The entire product is home compostable! This means that it can fully break down within a short period of time without the support of a commercial facility, providing a truly sustainable life cycle.
WHAT'S WRONG WITH BIODEGRADABLE?

Other options on the market, such as 'biodegradable' or 'industrial compostable' packaging, are not as sustainable because they require a commercial facility to be composted. These facilities are often inaccessible and therefore the products typically end up in landfills. These options do not provide a zero-waste experience where the entire product can be disposed of in your home compost bin.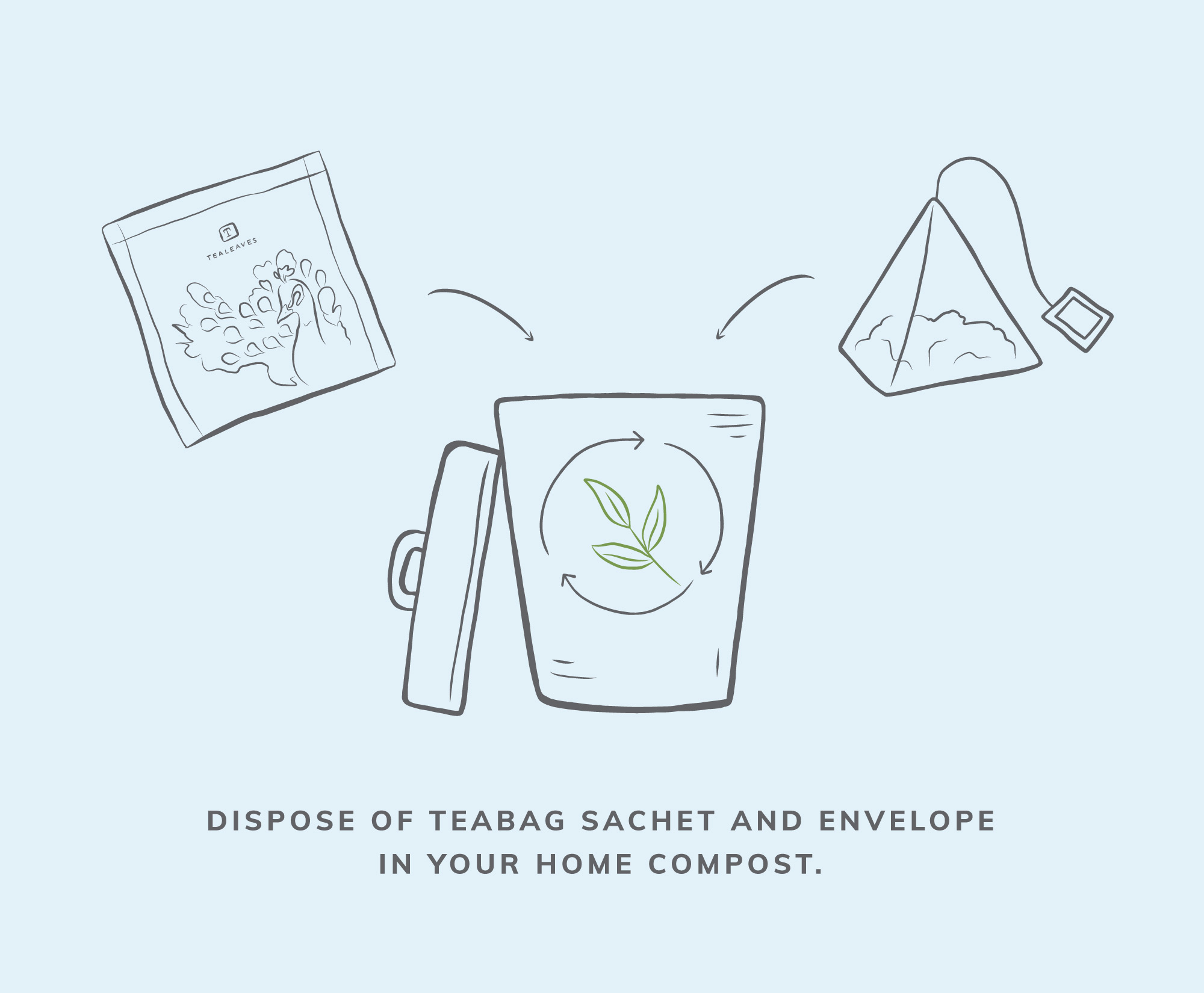 We wanted to make being environmentally friendly as easy as possible for you! You can discard this product in your backyard compost or in your food bin collected by your municipality. You can rest easy knowing your teabags won't end up in the landfill.
Customer Reviews
Write a Review
Ask a Question
Filter Reviews:
honeymoon
interest
holidays
flavor profile
description
start
complaints
varieties
type
some
04/05/2021
Jeff C.

United States
An Excellent Sampler for the Novice Enthusiast
I first had a cup of tea from Tea Leaves while staying at Pelican Hill on my honeymoon. Normally, I tend towards a cup of espresso in the morning; but after a late night of drinking I went for a more subtle and calming start to my day. I was hooked before the bag finished steeping. After checkout and before packing the car with my luggage, I saved the Tea Leaves URL to my cell phone and as soon as I got home I was browsing their selections trying to find one that was right for me. This is not your run-of-the-mill box of tea from a local grocer or caffeine based beverage establishment; and committing to a specific type for what would be several months of tea consumption for a fellow as myself could prove to be costly and rend my cravings for tea asunder. Enter: The Daily Rituals Aroma Sampler. A perfect medium of cost, flavor assortment, and quantity to pique my interest and undoubtedly generate more business from family and friends that share in a cup during the holidays. A word from experience, read the flavor profile before you read the pricing. Not a single description is missing, not a single flavor described is lacking, and if it catches your interest, add it to the cart and enjoy your new morning ritual.
01/04/2021
Elisha A.

United States
Sampler review
Enjoyed the tea very much. Some of the varieties I've had many times, and these didn't seem a whole lot different. No complaints.
01/01/2021
Jo S.

Canada
Perfect Assortment
Really appreciated that the teas ranged from caffeine-free to mid- and high-caffeine content -- a perfect sampler of teas!
Each TEALEAVES Classic tea bag is plastic free and home compostable, leaving no trace.
What are the tea bags made of? How are the tea bags made? The home compostable sachet (tea bag) is built with 100% plant-based material, Polylactic Acid (PLA), derived from corn. It allows for optimal infusion and flavor and can be discarded with your food waste or put into your home compost. Consciously crafted inside and out, the outer overwrap is there to keep all of the natural flavors of the tea inside the sachet until you are ready to brew it. But don't worry, the outer envelope is also fully home compostable! We chose NatureFlex, a backyard compostable renewable material, made from renewable woodpulp.
Compared to an estimated 100 - 500 years for petroleum-based plastics, these envelopes will take only a few months to break down in your home compost! For moments when you need the convenience of a full-flavored teabag that's better than biodegradable tea bags, you'll no longer need to ponder the question, "Are tea bags compostable?". We've got you covered, by design.