Imperial Earl Grey
Classic Teabags | Black
Naturally uplifting bergamot embraces, invoking positivity & contentment.
Mood Booster
Optimism
Fully
Compostable
Blending Notes
Aroma

Vibrant citrus fragrance

Palate

Rich, memorable intensity

Mood

Enchanted
Sustainability
We wanted to make being environmentally friendly as easy as possible for you! You can discard this product in your backyard compost or in your food bin collected by your municipality. You can rest easy knowing your teabags won't end up in the landfill. Learn More about sustainability at TEALEAVES.
Shipping & Delivery
Our Shipping and Delivery Policies for the US:
Free Standard Shipping on orders over $75.00 to the Contiguous USA. Our Standard Shipping time is 5-10 business days. Our Express Shipping time is 3-5 business days.

Wings flutter like excited hearts. Wafts of wind float delicate iridescence to playful heights. Why stay earthbound when the air is filled with such joy?
MAKE THE PERFECT CUP OF TEA
TEALEAVES
1 Teabag
Water
8 oz
Fire
210°F
Steep
3 Min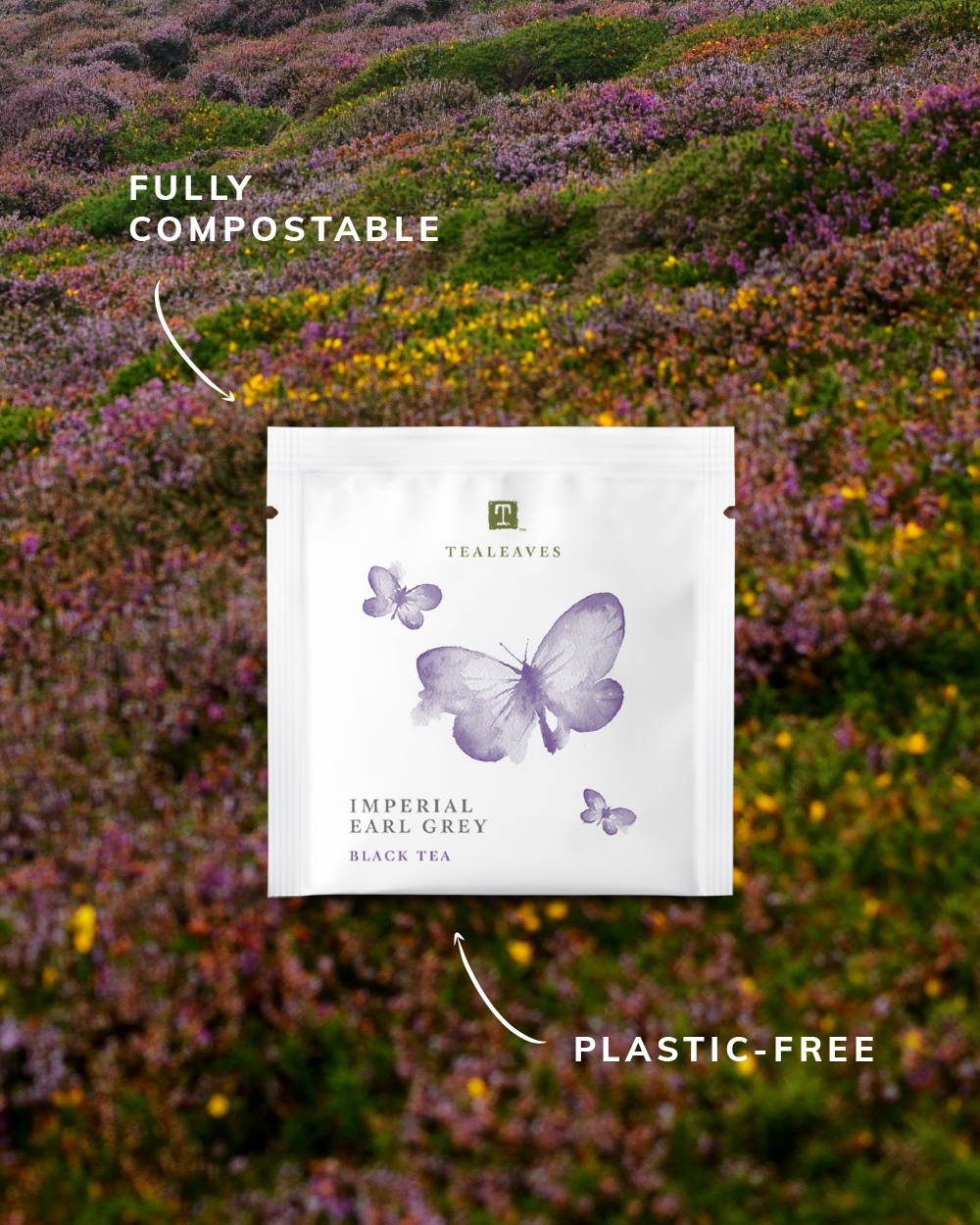 Made with renewable Polylactic Acid (PLA) material, this 100% plant-based teabag is derived from GMO-free sugar cane.
FULLY COMPOSTABLE ENVELOPES

The envelopes are made from a 100% plastic-free material comprised of cellulose-based film which breaks down in the compost along with the sachet.