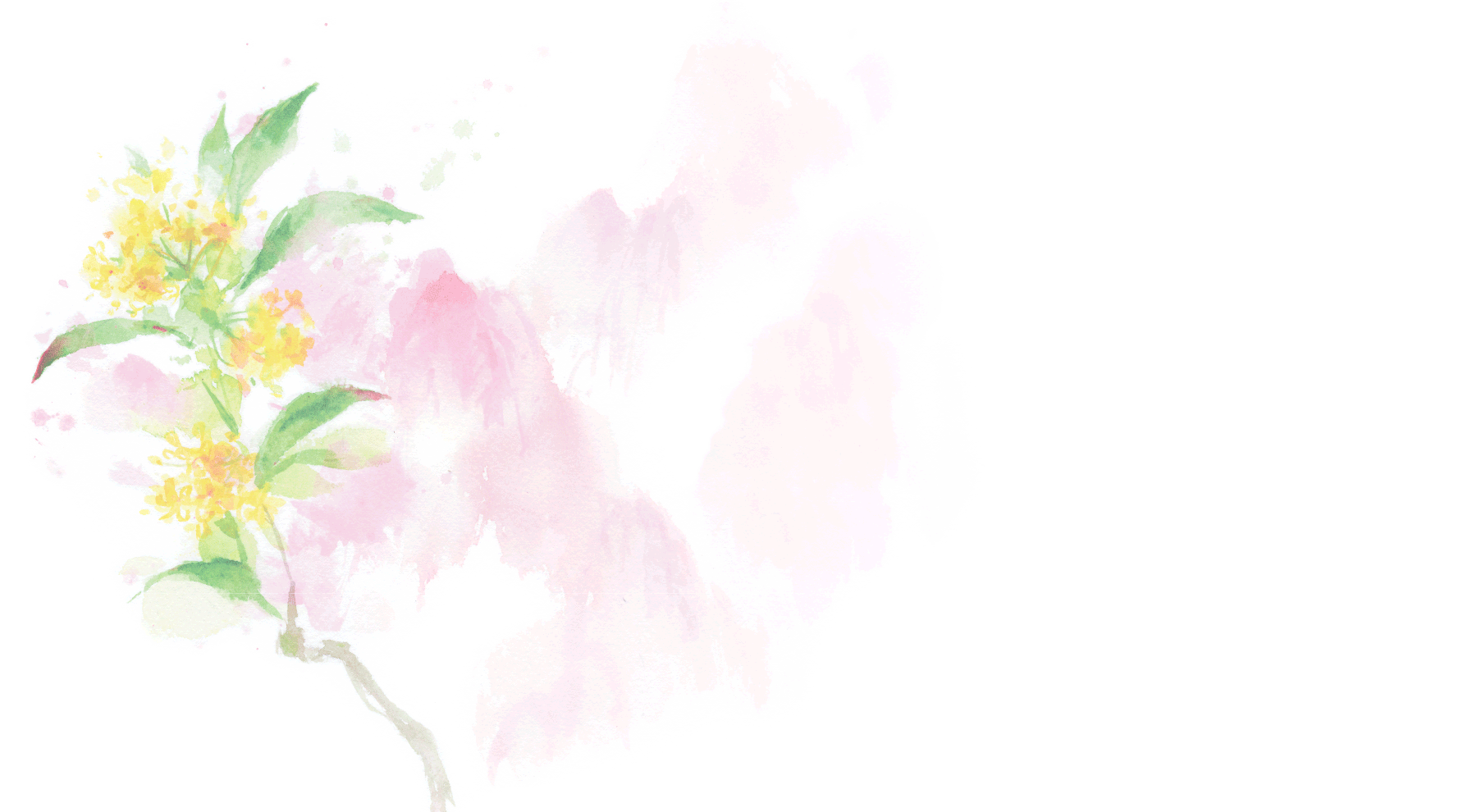 Osmanthus Flower
Loose Leaf Tea | Oolong
As elusive as a dragon in the mists, golden and precious, petals allure amongst forgotten mountaintops. Sensuous and entrancing, complex and delicate, whirls linger invitingly.
Blending Notes
AROMA: Luscious, velvety apricot
PALATE: Sophisticated, pronounced sweetness
PURPOSE: Savor the exquisite
Rare osmanthus flowers delicately scent this top-grade high mountain Formosa traditional oolong tea.
Ingredients
Oolong tea and osmanthus flavor
Osmanthus (gwai fah or Osmanthus fragrans) is native to many regions in Asia and produces beautiful, yellow, exotically fragrant flowers. One of the most expensive ingredients in perfumes and teas, osmanthus is placed next to oolong leaves and scenting is conducted using the imperial method, whereby the tealeaves absorb the fragrance of the osmanthus flowers. It is highly coveted and prized for its champagne aroma and deep, rich flavour. Osmanthus flower oolong tea has been highly revered in China for centuries. To tea lovers and aficionados, these sophisticated teas represent the pinnacle of much that is exotic and captivating about Chinese tea.
Customer Reviews
Write a Review
Ask a Question
Filter Reviews:
taste
osmanthus flower
mountain peak
landscape
oolong teas
none
aroma
11/24/2020
Chia-Wei J.
Canada
Overall a Great Blend!
I have been looking for an osmanthus flower infused blend for quite a while and saw this available on Tealeaves so decided to give it a try. I was hoping that the osmanthus flower aroma would be stronger in this blend. However, I was able to adjust it to my own liking after a few try so I would say overall this is a very nice tea.
08/25/2020
Linda
United States
Heavenly.
The taste of this tea will make you feel like your on top of a mountain peak staring at the wonderful landscape. It's just pure heavenly. Go ahead, try it. The floral taste of the Osmanthus Flower pairs perfectly with Oolong.
07/13/2020
BJW
United States
Second to None
I have tried many oolong teas with osmanthus flowers and none come close in aroma or taste.