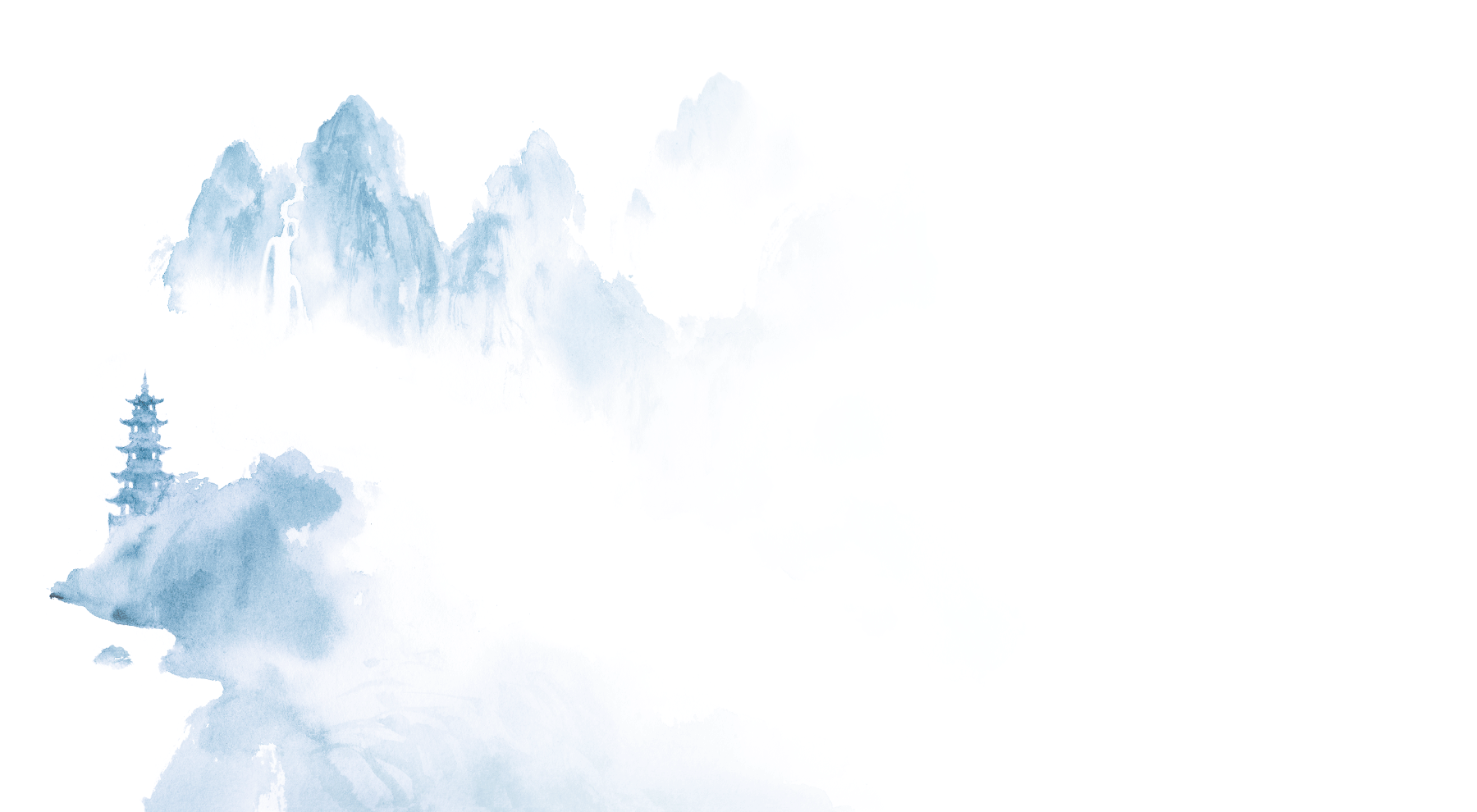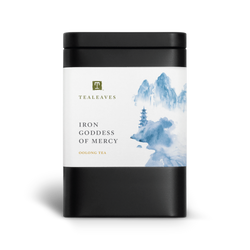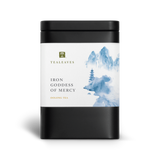 Iron Goddess Of Mercy
Loose Leaf Tea | Oolong
Ti Kuan Yin, Guanyin, or Iron Goddess of Mercy is one of the most prized oolong teas.
Morning Ritual
Aromatherapy
Contemplative
Blending Notes
Aroma

Golden orchid, slightly woody

Palate

Elegant, earthy, complex layers

Purpose

Sophisticated elegance
Ingredients
Estate oolong tea
Sustainability
Our loose leaf is packed in tins that are recyclable and can be disposed of in your blue bin. Our tins are also food-safe and can be repurposed for many things including spices and other dried ingredients. Learn More about sustainability at TEALEAVES.
Shipping & Delivery
Our Shipping and Delivery Policies for the US:
Free Standard Shipping on orders over $75.00 to the Contiguous USA. Our Standard Shipping time is 5-10 business days. Our Express Shipping time is 3-5 business days.

A forlorn temple brought to life. A devoted disciple richly rewarded. A goddesses' mercy gives a gift of generations. Good things come to those whose hearts ring true.
MAKE THE PERFECT CUP OF TEA
TEALEAVES
1 Tsp
Water
8 oz
Fire
200°F
Steep
3 Min
Your FAQs, Answered
For Iron Goddess Of Mercy
Oolong teas should be steeped for 2-3 minutes at a temperature of 200°F or 93°C.
Unlike other teas, oolong tea can be re-steeped to make multiple cups. With each re-steep, different flavour characteristics emerge that alter the teas natural palate, creating a new tasting experience for you to enjoy. Oolong teas are exquisite to experience in a yixing tea pot.
Oolong tea does contain caffeine. To illustrate, one would need to drink approximately 4 cups of oolong tea to equal the same amount of caffeine as 1 cup of drip coffee.