English Breakfast
Classic Teabags | Black
Elegant and poised, focused and aware. Each step precise, keen eyes watchful. No matter what surprises the day brings, these feathers remain unruffled.
Blending Notes
AROMA: Sweet & biscuity
PALATE: Elegant, bright and brisk
MOOD: Bold
The predominance of bright Keemun in this bold English Breakfast tea fills you with strength & pluck.
Ingredients
Black tea
Creating the Universal Language for Aroma
Why is it so difficult to articulate what we are smelling?
The Art: Right Brain
"Aroma is a powerful trigger of memory; a brief whiff can create vivid, potent images in our mind, associated with a confluence of recollections." - Lana Sutherland | CEO, TEALEAVES
Exploring the relationship between aroma and mood, each blend is crafted in homage to a unique scent memory. The mood of English Breakfast is Bold.
The Science: Left Brain
Utilizing headspace gas chromatography to index scent molecules in our blends, and applying Microsoft's Principles of Inclusive Design to create codified data visualization, we created the first iteration of the Language of Aroma.
Discover our right and left-brained approach to articulate this ever elusive sense: LanguageOfAroma.com
Our Classic teabags use a renewable and sustainable material called Polyactic Acid (PLA), made from corn starch.
With 11 varietals to choose from, we hope you find peace in a teacup.
Customer Reviews
Write a Review
Ask a Question
Filter Reviews:
taste
aroma
tea bag
packaging
flavors
black tea drinker
dash
milk
Tea Leaves
English
05/20/2020
Barbara M.
United States
Love This Tea
Tea is very aromatic. Nestled in it's pouch, the tea brews to a beautiful color. Delicious neat or with cream or sugar.
05/09/2020
Michelle H.
United States
Black and Smooth
I love this tea (English Breakfast) because of the rich flavor without the bitterness. The instructions suggest steeping the tea for three minutes, Itypically steep it longer in order to get a richer flavor. Also, the individual tea bags are of excellent quality (allows the tea leaves to expand fully while in the bag).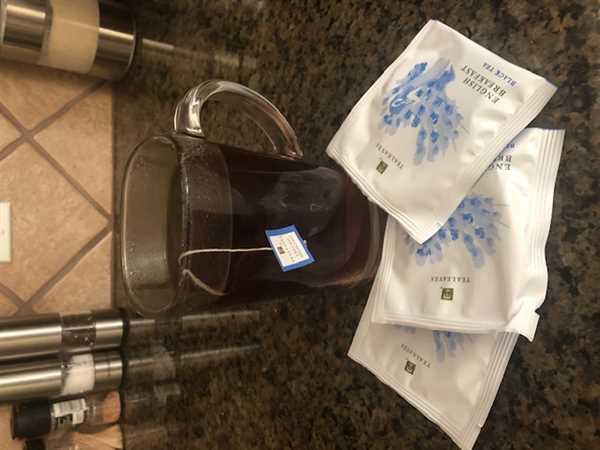 04/15/2020
Stephanie C.
United States
Classic version is mediocre
I mistakenly got the classic version of English Breakfast instead of signature. There is really no comparison between the two taste wise. I got fooled by the design on the classic package which was similar to the signature package and going too fast through the website. Now I will have to wait for a discount before buying the signature version.