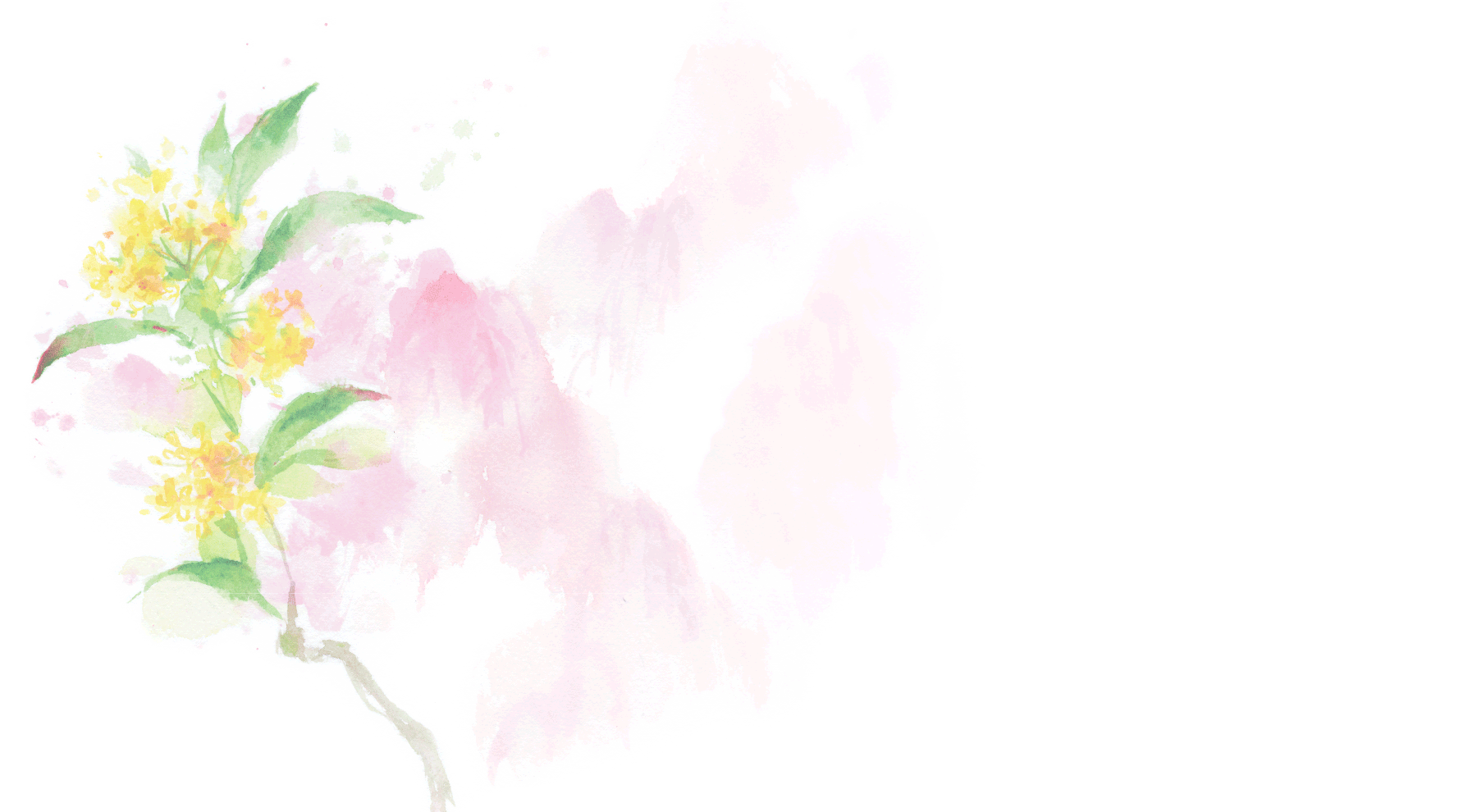 Osmanthus Flower
Loose Leaf Tea | Oolong
As elusive as a dragon in the mists, golden and precious, petals allure amongst forgotten mountaintops. Sensuous and entrancing, complex and delicate, whirls linger invitingly.
Blending Notes
AROMA: Luscious, velvety apricot
PALATE: Sophisticated, pronounced sweetness
PURPOSE: Savor the exquisite
Rare osmanthus flowers delicately scent this top-grade high mountain Formosa traditional oolong tea.
Ingredients
Oolong tea and osmanthus flavor
Osmanthus (gwai fah or Osmanthus fragrans) is native to many regions in Asia and produces beautiful, yellow, exotically fragrant flowers. One of the most expensive ingredients in perfumes and teas, osmanthus is placed next to oolong leaves and scenting is conducted using the imperial method, whereby the tealeaves absorb the fragrance of the osmanthus flowers. It is highly coveted and prized for its champagne aroma and deep, rich flavour. Osmanthus flower oolong tea has been highly revered in China for centuries. To tea lovers and aficionados, these sophisticated teas represent the pinnacle of much that is exotic and captivating about Chinese tea.
Customer Reviews
Write a Review
Ask a Question
Filter Reviews:
aroma
taste
meals
activities
flavor pairs
Imperial Tung Ting
environment
first
osmanthus flower
mountain peak
05/29/2021
Jasmine M.

United States
Love this tea!
I got one tea of each type (green, black, herbal and oolong), and I'm really impressed with he quality. Nothing is bitter and everything taste really nice. Definitely going to buy again!
05/03/2021
Waldemar M.

United States
Strong sweet flavor
This is my second oolong tea and I'm surprised at how different it is from the first (Imperial Tung Ting). The pronounced sweet flavor pairs greatly with stronger meals and draining activities. Also, the aroma it releases can help create a calm environment.
01/31/2021
nicole

Canada
mid-day and afternoon delight
i cannot get enough of this tea. i love the taste. was intrigued by the osmanthus flower and will add this to my regular tea list. very enjoyable.