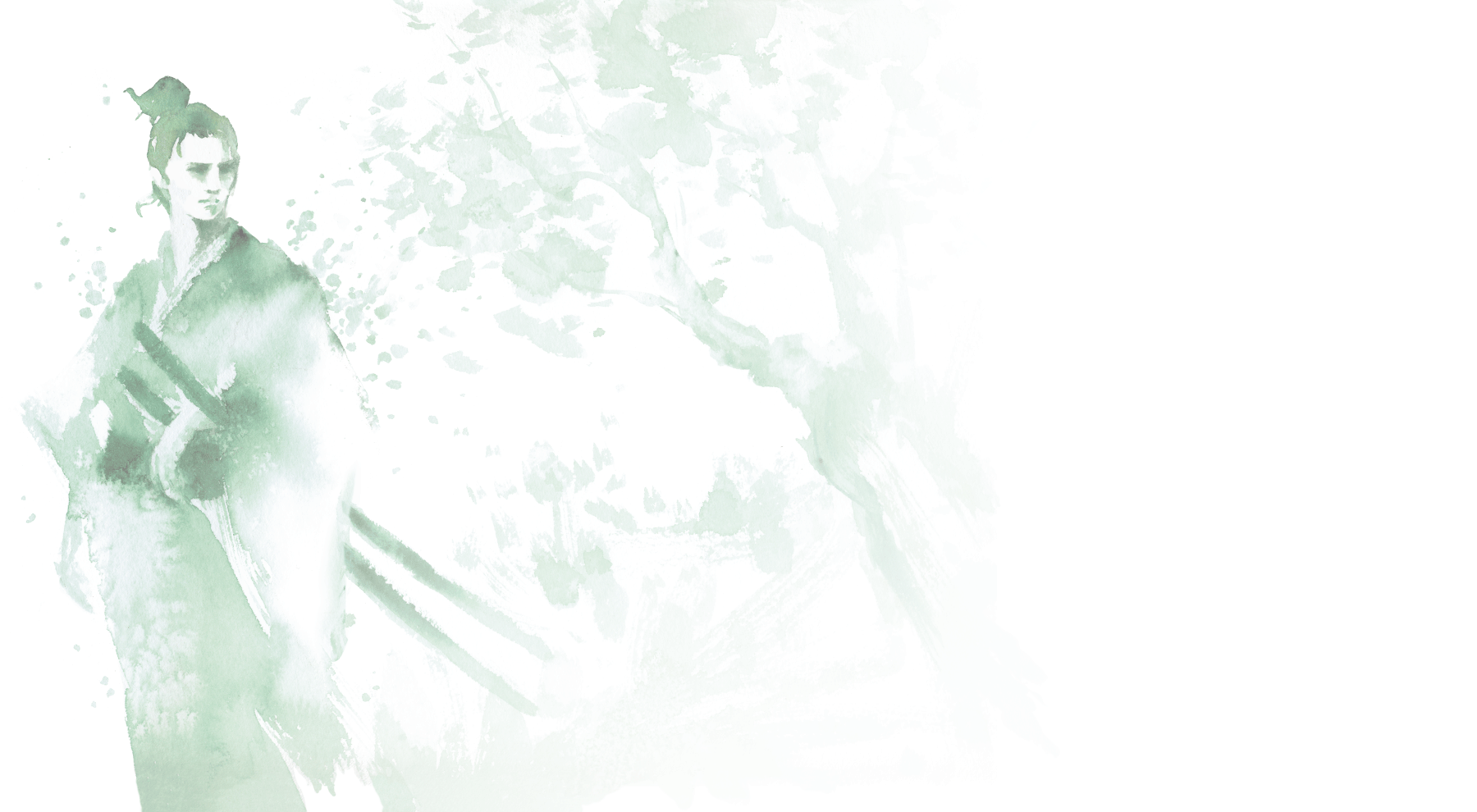 Tencha Matcha
Loose Leaf Tea | Green
Power restrained. Single-minded focus. Dedication personified. Living the way of the warrior brings healing respect and guiding ethics into a world in much need.
Blending Notes
AROMA: Grassy & nori-like
PALATE: Vegetal, smooth, umami
PURPOSE: Daily antioxidant ritual
One of the healthiest teas to drink as part of a culturally-rich wellness ritual.
Ingredients
Premium 100% stone-ground Kyoto Tencha Matcha
Tencha is the leaf used to produce matcha during the spring harvest. Tencha is traditionally shaded for at least 20 days under a covering of honzu (straw) and reed. After carefully hand-picking, the leaf is steamed, then dried in a brick oven (tencha-ro). No rolling takes place, as the leaf is subsequently stone-milled into a delicate powder. Matcha can be consumed as 'thick tea' (koicha [濃茶]), where only a small amount of water is added to the tea to make it liquid. 'Thin tea' (usucha [薄茶]) – better known as a 'frothy tea' - has a higher water to tea ratio. Especially in the case of koicha, the palate quality is of utmost importance with the tender, sweet leaves deemed to be the highest quality (most palatable). The vast majority of matcha consumed, especially in the West, is distinct from the quality matcha grown in Kyoto. Rather than making matcha for Chanoyu (Japanese Tea Ceremony), so-called modern-day matcha is focused on cost efficiency. Mass-market, mainstream matcha focuses on cost and profitability, ignoring the culture and ritual of this vibrant tea ceremony. Today, this tea is largely harvested by machine (not by hand so there is no ability to select only the tender, sweet leaves), removable shade covers are used (resting directly on the tea plant rather than deliberately elevated above the top of the plant, as it is traditionally shaded), and machine grinding with blades (rather than the slow, low-temperature stone milling method). Rather than allowing the tea plant to recuperate to produce high quality leaves, plants are often picked in the spring, summer and even fall - further taxing the plant in the name of higher production and yields. These culinary grades or 'moga' [モカ] are characterized by bitterness and loss of the specific green, grassy character prized for generations of tea connoisseurs. Our matcha is made in the time-honored tradition, focused on low production in a respectful and methodical manner. Akin to the greatest of Darjeelings, Keemuns and Yunnan teas, it is better to make something of beauty to appreciate.