Tea-Infused Homemade Apple Pie
A twist on the classic Apple Pie, i

ndulge in nostalgic moments

with a taste of warm apples and sweet cinnamon!
---
Short on kitchen spices? Add a tea-infused twist to a fall time favorite with TEALEAVES' Organic Apple Pie - your new secret ingredient! Delight in comfort with an added layer of autumn apples and sweet spice, enveloped in a buttery pie crust. Need we say more?
---
PIE CRUST
5 tablespoons of TEALEAVES Apple Pie Tea

4 tablespoons sugar

½ tsp salt

2 1/2 cups all-purpose baking flour

1 cup cold unsalted butter, cut into small pieces

4 tablespoons cold water

1tsp apple cider vinegar

1 egg
FILLING
6 apples, peeled and sliced

2 teaspoons ground cinnamon

2 tablespoons fresh lemon juice

⅔ cup sugar

1 tablespoons ground cinnamon

¼ teaspoon salt

1 tbsp all-purpose baking flour

1 large egg, beaten

Coarse sugar, for sprinkling (optional)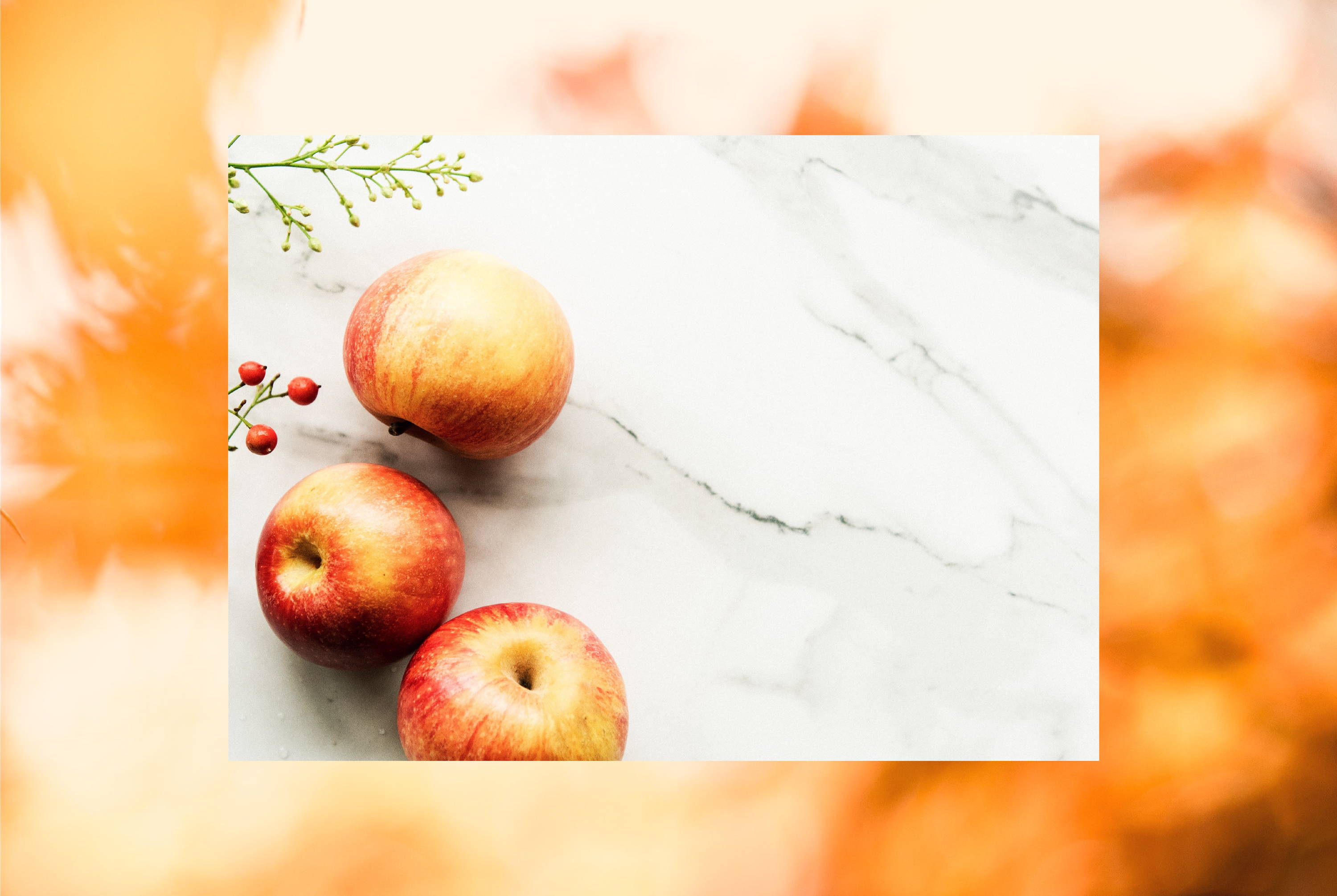 ---
PIE CRUST
Preheat oven to 375° F.

In a large bowl mix flour, sugar and salt.

Pulse in the cold butter to mixture in a food processor until the dough begins to come together.

In a small bowl add egg and water and beat the egg.

Steep 5 tablespoons of TEALEAVES Organic Apple Pie in ½ cup of 82° C / 180° F water for 1 minute. Strain into egg mixture.

Slowly pour the liquid into the flour mixture. Mix until you can form a ball.

Divide the dough into 2 sections between 2 sheets of plastic wrap and pat each into a disk. Wrap tightly and refrigerate until firm.
FILLING
Peel and core the apples; slice 1/4 inch thick. Transfer to a medium bowl and toss with sugar lemon juice, flour, salt, and ¼ cups of steeped tea until well combined.

Roll out 1 disk of dough into a 15-inch round on a lightly floured surface. Ease into a 11-inch pie plate.

Assemble apples into the baking dish and place the dish in the fridge.

Remove the second dough from the fridge and roll into a 15" circle, then cut into 1 ½ inch (3.5 cm) strips.

Remove the pie from the fridge, carefully weave the strips to form a cross pattern. Fold the overhanging dough under itself and crimp with your fingers.

Brush the top crust with the beaten egg and sprinkle with coarse sugar. Chill 1 hour.

Bake in the oven for 45-60 min, or until golden.
---
Indulge in the essence of fall.
---